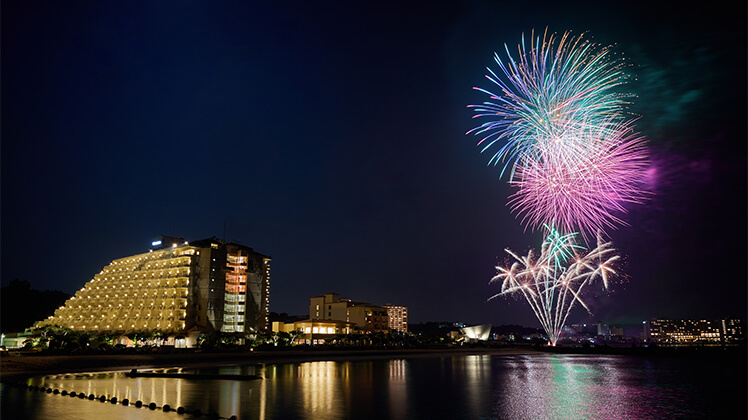 Our fireworks will be set off from the resort marina, and it will definitely make your trip memorable.
【Dates】

7/23 、7/26、7/28、7/30
8/2、8/4、8/6、8/9、8/11、8/13、8/16、8/18、8/20

【Time】

9:00 PM~ (About 3 minutes)

【Location】

Marina
【Note】
*Schedule is subject to change or may be cancelled depending on weather conditions without notice.
*Fireworks can be seen from Sunmarina Beach. We appreciate your cooperation to maintain the social distance to enjoy the event.
*Parking is charged at 600 JPY per hour for outside visitors.
Inquiries
TEL:+81 98-965-2222
9:00 AM-6:00 PM