The Grill, features an all-star cast of the freshest Okinawa produce, grilled to perfection in the live kitchen. Enjoy our wine selection to enhance your dining experience.
The Grill
Cuisine:Grill
Location:Restaurant bldg. 1F
Seating Capacity:228 (Inside 184 / Terrace 44)
Opening Hours

Dinner:5:30 PM-9:00 PM
(Food Last Order 8:00 PM / Drink Last Order 8:30 PM)
※May be closed without prior notice.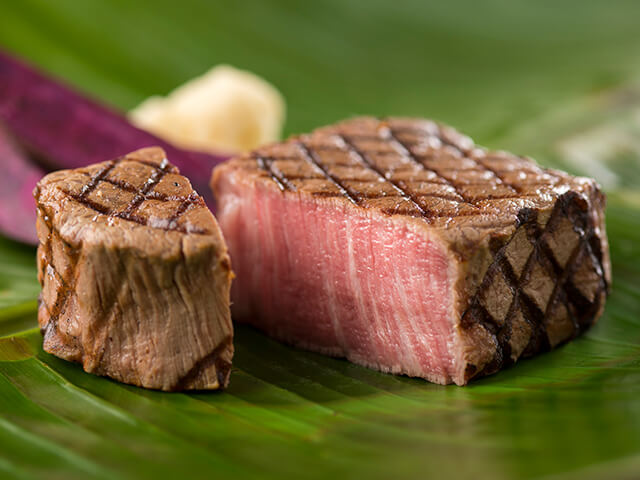 ・Okinawan Wagyu Beef Sirloin 14,520 JPY
・Japanese Black Beef Fillet 16,940 JPY
・Herb-Marinated Grilled Veal 7,260 JPY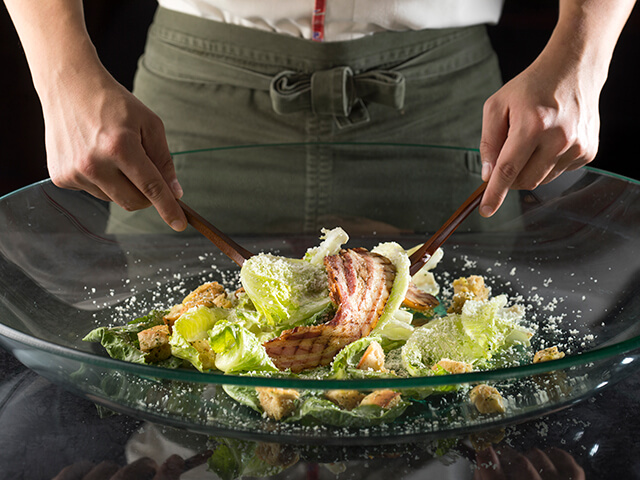 ・Seafood Salad 2,057 JPY
・Fish Carpaccio 2,662 JPY
・Caesar Salad 2,904 JPY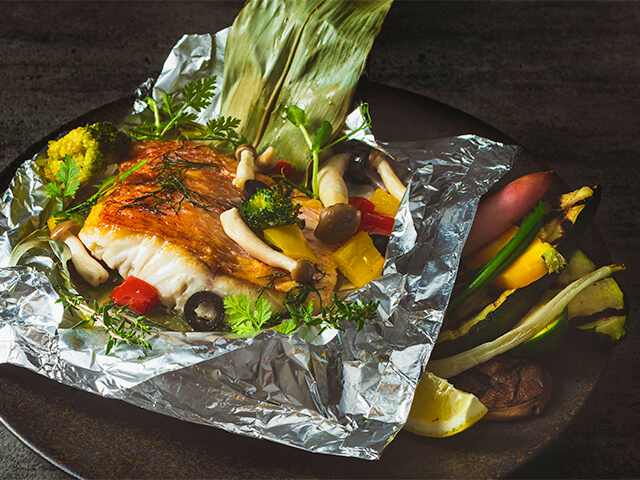 ・Fresh Fish and Vegetables Grilled and Flavored with "Getto" Shell Ginger 3,388 JPY
・Grilled Large Prawn 5,687 JPY
・Grilled Salmon 3,630 JPY
※Prices include tax and service charge.
※Advance reservations are highly recommended.
※Menu is subject to change due to availability caused by weather conditions and other unforeseen circumstances.
※Restaurant may be closed without prior notice. Please contact Restaurant Reservation for details.
※Reservation can be made from 1 month prior to your preferred date.