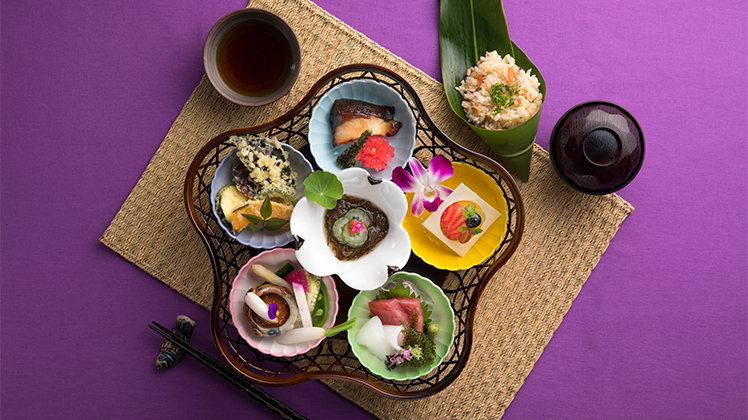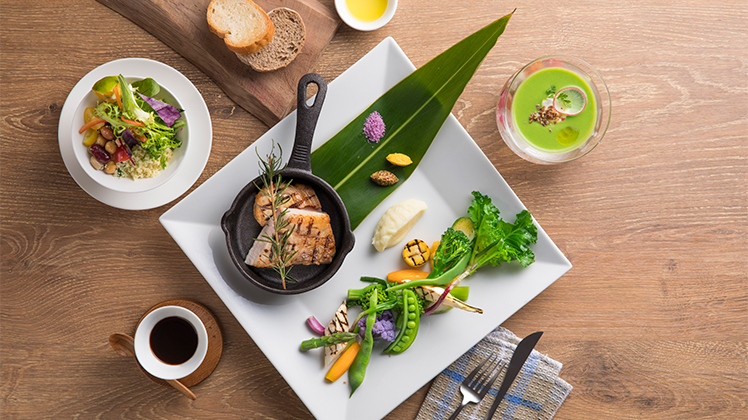 SPA & Lunch Package includes a lunch at Dining Room SENSES and Marine Ball Treatment at CHURĀKU SPA.

【Dates】12/1~

※Excluding: 4/27-5/6, 7/20-8/31, 12/28-1/4.

【Price】10,000 JPY

※Tax and service charge are included.

【Lunch】

Location:Dining Room SENSES

[Monday - Friday]:Okinawan Vegetable Lunch (11:00 AM-2:00 PM)

[Saturdays, Sundays, Japanese Holidays]:Holiday Lunch Buffet (1st seating:11:30AM- / 2nd seating: 1:30PM-)

【Spa (CHURĀKU SPA)】

Wellness & Spa Nuchigusui Building 3F

11:30 AM-5:00 PM

【Payment at】

Dining Room SENSES

【Note】

・Reservations required at least 3 days before arrival date.

・This package is subject to availability.

・Excluding dates: 4/27-5/6, 7/20-8/31, 12/28-1/4

・Menu may is subject to change due to availability caused by weather conditions and other unforeseen circumstances.

・Parking is charged at 500 yen per hour.
Inquiries
TEL:+81 98-965-2497
9:00 AM-6:00 PM